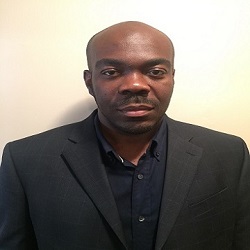 CHI ONUKWUE / CO-FOUNDER
Network Design and System Security
Chi Onukwue has expertise in complex server design and network security. Chi is also a Senior Solutions Architect at Integration Systems LLC, a Premier IBM Business Partner. The company specializes in providing technology solutions to enterprise customers in the financial markets around the New York and New Jersey metropolitan area. Most of the technology solutions that Chi is involved are primarily focused on HPC (High Performance Computing) and low latency systems which are mainly deployed in algorithmic trading environments and big data projects. These systems typically play major roles in data science and deep analytics platforms.
Prior to joining Integration Systems LLC, Chi worked for five years as a Systems Engineer at EMC Corporation, a leading provider of IT storage hardware solutions. Chi provided engineering support with network and application monitoring tools. Chi was heavily involved in the deployment of cost reduction paradigm through the adoption of innovative technology and virtualization of the EMC Smarts ADM (Application Discovery Manager), a product which was later sold to VMware.
Chi holds a B.Sc degree in Computer Science from Mercy College and 20 years of experience in the Information Technology industry. While working for 8 years at Moskowitz Jacobs Inc, a marketing research company, Chi had designed and built various computer network systems that provided a solid platform for research data collection and complex data analytics.