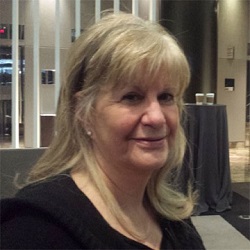 Carolyn Cappello, Consultant
Fielding Services & Management
Carolyn Cappello has over 25 years of experience in market research fielding services and management, most at a senior executive level. From 1993 to 2014, Carolyn was Sr. VP at Moskowitz Jacobs Inc.; prior to that she was VP of fielding at Dekadt Research from 1988 to 1993. Other previous work experience include stints as Sr. Field Director at General Food Corp., Field Director at AHF Market Research, and Field Supervisor at Lieberman Research.
Carolyn's business expertise includes:
Internal Field Management – managing the daily fielding of both qualitative and quantitative domestic and international projects.
Consumer Testing Facility – this involves assuring the smooth operation of the parent company's fieldwork as well as its domestic and international qualitative and quantitative projects for clients.
Building Partnerships – the administration and management of relationships with several independent field providers throughout the US handling product and concept projects.
Carolyn is an active member in several business and industry organizations, including the National Market Research Association (MRA), the Northeast Chapter of the MRA, the US Chamber of Commerce and the Better Business Bureau. Carolyn Cappello has been listed in the Empire Who's Who among Executive & Professional Women. Carolyn holds a BA in history, Queens College, New York.